Welcome to the World of Knowledge Management
Holagent Corporation provides the leading software and process for Systems Engineering and Life Cycle Management. Since 1987, the software, consulting and support services we provide have played a pivotal role in helping large companies assess the risk inherent in the design and implementation of their complex systems. Holagent has deployed its software and expertise to assist in the systems design of many of the world's most complex systems. [more…]
Products
The systems you design are large and complex. They are driven by customer requirements and business objectives. Throughout the design process, engineers from different disciplines must work together and communicate with precision. This presents your company with some significant design control barriers.
With RDD-100 products, multi-disciplinary teams use a fully integrated software environment to capture, specify and model system behavior from a global perspective. Costly mistakes are avoided. Time to market is accelerated. As a result, higher quality solutions are designed, and ultimately, implemented.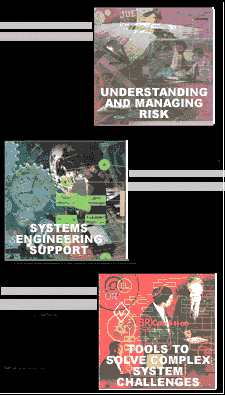 Holagent's RDD-100 software products put the power ot automation to work to provide you a proven systems engineering solution. A Requirements Driven Development (RDD™) software suite, the RDD-100 product family gives you a tool set for identifying system conflicts early in the design process-before you are committed to the long-term costs of the system. [more…]
Services
Holagent's Consulting Services are your key to winning in an increasingly complex business environment. We offer a unique, proven system engineering process that gives you a distinct strategic competitive advantage, from bid through implementation and delivery. Many of the largest companies in the world have been helped to understand their complex engineering projects and business processes. Our consulting team is composed of multi-disciplined engineers and analysts stationed around the world. They have extensive experience in providing solutions to complex business and engineering problems. [more…]
Contact Us
Holagent Corporation was recently created to be the world leader in Systems Engineering and Life Cycle Management technologies. RDD is the premiere Systems Engineering (SE) software product in use internationally by many of the world's largest corporations in the aerospace, automotive and communications markets.
Headquartered in Gilroy, California, Holagent is a privately held, venture-capital funded company with sales and support offices and affiliates in the United States, Europe, Australia and Asia. Please click here for our contact information. We look forward to discussing your project in detail.